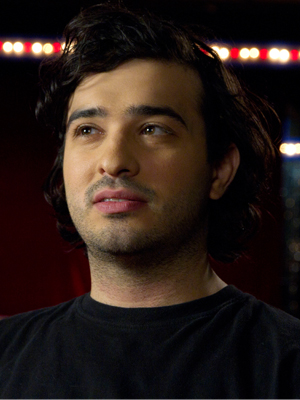 Login
for Additional Talent Info
(photos, videos)
If you do not yet have a user login,
register here
.
The high-energy, take-no-prisoners, comedy of ALEX PAVONE is not to be missed.
A super-honest storyteller, Alex uses his Italian background and colourful acquaintances to weave a laugh-filled web of comic excitement.
Born and raised in Woodbridge, Ontario, Pavone has been making crowds laugh since 2007.
Recently, Pavone opened for MAD-TV's Bobby Lee, was a comedy panelist on MTV's "Cocktales" and was featured on the bestselling YukYuk's audiobook, "Road Warriors and Rarities." Along with performing at clubs and colleges all over the country Alex has been featured on CBC and SiriusXM radio, has performed at Massey Hall on New Years eve and in 2014 made his first appearance at Just For Laughs in Montreal where he was the runner up in the Homegrown competition.
But Alex Pavone needs to be seen to be believed. His is definitely a star on the rise.