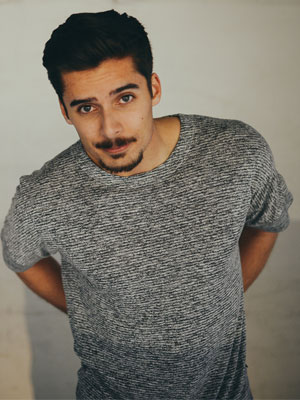 Categories:
Western Canada Comedians
,
Fundraiser Clean Comedians
,
LGBTQ-Friendly Comedians
,
Sports Humour
,
Relationships Humour
,
Family Humour
,
X-Rated Humour
,
MC/Host
,
Customized Writing
,
Private Parites
,
Edgy/Dark Humour
Login
for Additional Talent Info
(photos, videos)
If you do not yet have a user login,
register here
.
Brett was born in 92' but we're pretty sure he grew up in the 80's. He's upset with his generation and thinks you should be too. For Brett, frustration leads to comedy. If something rubs him the wrong way, you're sure to get a laugh out of it. After winning 'Yuk Yuks Top New Comic' of 2016 and 'Edmonton's Funniest Person' in 2017, Brett was asked to work with Chris D'Elia, Bobby Lee, Brendan Schaub and Josh Wolf.
Recently, Forte was rewarded with a trip to the Just For Laughs festival in Montreal, to perform on the 'New Faces' showcase.