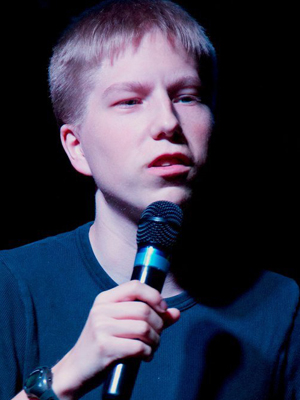 Login
for Additional Talent Info
(photos, videos)
If you do not yet have a user login,
register here
.
Chris Gaskin is one of western Canada's fastest rising comedians. Gaskin demands audiences' attention with his innocent looks, yet sharp tongue. His razor-sharp views on how the world sees him, the hypocritical nature of relationships, and religion have been described as, "brutally honest, yet
hysterical." Gaskin himself has been described as, "A destined star," and "Vancouver's most underrated comedian." His weekly podcast, "The Chris Gaskin Show" can be found on iTunes. He was the 2nd Runner Up in The People's Champ Comedy Competition 2011, a finalist in the 2011 season of Stand Up & Bite Me on Bite TV, and has been featured on Laugh Attack on SiriusXM Satellite Radio.