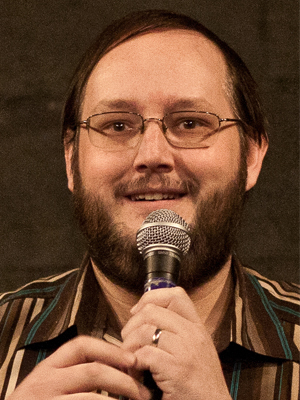 Login
for Additional Talent Info
(photos, videos)
If you do not yet have a user login,
register here
.
Ian Wallace cultivated nearly 30 years experience in wisecracks and sarcastic quips before he ever stepped in front of an audience, and now he's making up for lost time as one of the fastest-rising comedic minds in western Canada.
Nerdy, ironic and pop-culure obsessed, Ian delivers comedy that is smart and punchline-driven, with an up-to-the-moment flavour and classic structure that make him accessible to audiences of all ages.
Ian was a Calgary Finalist of 2010's Battle of Alberta Comedy Competition as well as the 2011 Great Canadian Laugh-Off, both in his first year of live performance. Don't wait - See for yourself why Ian Wallace is one of Canada's top new comics to watch!