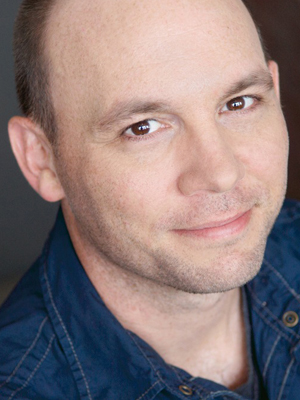 Login
for Additional Talent Info
(photos, videos)
If you do not yet have a user login,
register here
.
Canadian born and proud Hamiltonian Kyle Radke is entering his 12th year as a professional stand up comedian. After his first terrifying and disappointing year of comedy, Kyle slowly began to make a name for himself within the stand up community. He gradually developed from being "barely tolerable" to "not that bad" at comedy clubs and other venues across Canada where Kyle began studying comedy: 101.
Soon Kyle's efforts paid off with a run of success that earned him a C.O.C.A performer of the year nomination, a nomination for The Tim Sims Encouragement Award and a nomination for The Phil Hartman Award. He won none of them and as a result, Kyle temporarily sold out to the world of T.V commercials and promptly developed an image disorder.
In 2004 Kyle left T.V. After he put the weight back on, he was one of three Canadians chosen to perform at the SMIRNOFF ICE COMEDY FESTIVAL in Cape Town, South Africa where he developed eight phobias.
In 2005, Kyle Radke won first place in the Homegrown Comedy Championship at the JUST FOR LAUGHS FESTIVAL in Montreal. The victory earned him the honor of performing at the festival's highest profile shows where he was promptly exposed as WAY too new and nowhere near funny enough to be performing at Just For Laughs' highest profile shows. However, five years later in 2010 Kyle would return to JFL as host of the DOUBLE THREAT club series and was literally 650 million times better than he was in 2005.
This past year Kyle performed sold out shows at the SUDBURY COMEDY FESTIVAL, the HUBCAP COMEDY FESTIVAL and historic MASSEY HALL on New Year's Eve. He also performed at a lovely COMMUNITY CENTER in northern Ontario. Recently, Kyle's very own half hour comedy special aired on CTV and THE COMEDY NETWORK to the delight of dozens.
Currently, this man called Radke continues his efforts to bring new and better material to the stage. Described by his peers and the industry as "…a funny comedian with very limited marketability.", Kyle Radke has focused on being more universal. He is a man with no angle and nothing to hide… except for his numerous addictions and personality disorders.