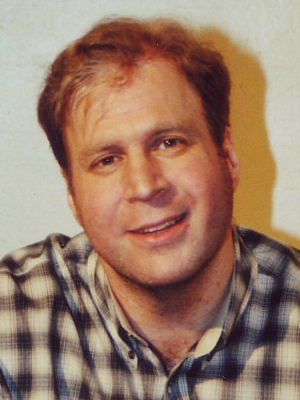 Login
for Additional Talent Info
(photos, videos)
If you do not yet have a user login,
register here
.
"He is a stand-up veteran of more than 20 years and he's made it. Legend has it that he is the only guy to come out of Yuk Yuk's Comedy Clubs to have done only one amateur night. Amazingly, despite his busy schedule, he performs every weekend to keep sharp and maintain his youthful energy. He's warm, his performances are exhilarating, and he's damn funny." - Daryl Jung, NOW Magazine
Torontonian Lawrence Morgenstern has headlined at every major comedy club in North America, including The Improv in New York, The Comedy Store in Los Angeles and Yuk Yuk's across Canada.
Lawrence has appeared at The Molson Canadian Toronto Comedy Festival and Montreal's Just For Laughs International Comedy Festival. As well, he has written for singer/impressionist Andre Philippe Gagnon, David Schwimmer of NBC's Friends and comedian Richard Lewis.
Additionally, Lawrence has contributed material to Saturday Night Live and The Tonight Show with Jay Leno. He has also acted as one of the head writers for the Just For Laughs Comedy Festival Galas. Lawrence has also acted in several television shows in Canada over the past decade. Lawrence was also the head writer for The Comedy Network's flagship talk show, Open Mike with Mike Bullard.