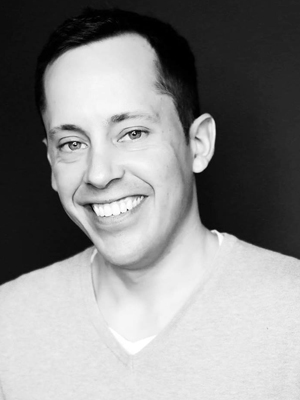 Login
for Additional Talent Info
(photos, videos)
If you do not yet have a user login,
register here
.
Pat MacDonald is one of the fastest rising comics on the Canadian comedy scene. A combination of quick-witted observations and engaging storytelling have him in high demand at comedy shows throughout the country.

Pat won Now Magazine's Best Male Stand-Up Comic award in 2015 and was a finalist at the 2015 Border City Comedy Festival. He has appeared on numerous television shows including MTV's Electile Dysfunction, Losing It, History Channel's Urban Legends, and is also on regular rotation on SiriusXM Radio's 'Canada Laughs' channel and CBC's Laugh Out Loud program.

"Likeable observational comic MacDonald takes on relationships, gambling and his bizarre fear of raccoons in his act, which you can see regularly at Yuk Yuk's. He's quickly becoming one of the best storytellers in the biz." – Now Magazine

"Pat MacDonald gets personal with the audience confessing his fear of raccoons. Luckily for him- like father, definitely not like son. MacDonald released a story of his father's encounters with the animal that had everyone in the crowd in stitches." – Comedy Uncovered.