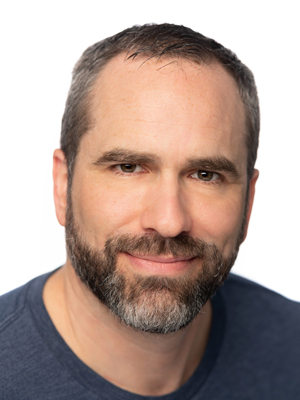 Login
for Additional Talent Info
(photos, videos)
If you do not yet have a user login,
register here
.
Andrew got his stand-up comedy career started in 1997 as a dare he accepted from his university roommate at a Yuk Yuk's in Windsor Ont. Since then he has headlined in every province in Canada, he has also performed in the U.S. and England. Andrew is an accomplished sketch writer and performer as well as an actor both on stage and on the silver screen. As a full time professional touring comic, Andrew has performed twice at the Just For Laughs festival, appeared at the Boston Comedy Festival, The Moncton Hubcap Festival, he has four invites to The YYCOMEDY Calgary Festival, The HA! Festival in Quebec City and CBC televised All Star Gala at the Halifax Comedy Festival among others. His material has been heard on countless radio morning shows, XM radio as well as on CBC. Andrew is also very passionate about food and wine, becoming a sommelier in 2008. He is currently working on a project to combine his two greatest loves into a national television series. In 2018 he was booked 49 of 52 weekends, when you see him on stage you will understand why.
Testimonials
"When looking for someone to host the inaugural YYC Music Awards, the organizing team knew they needed an experienced personality who could entertain the inform at the same time. With his quick wit, and sharp mind, Andrew Albert filled that role like the seasoned performer he is. Funny, engaging and intelligent, Andrew Albert is a stand out in Canada's entertainment industry."
-Shannon Ambrose - YYC Music Awards
"Andrew was absolutely fantastic and the client loved him! The feedback onsite was that this was the best banquet dinner we have ever had and Andrew was most definitely the reason! We would love to have him back next year."
-CATA Awards Ceremony Quebec City 2018
"Andrew Albert combines hilarious, relevant, modern material with a sharp style and an engaging stage presence. He's a staff and crowd favorite!"
-Angie Booth, Club Owner Yuk Yuk's Calgary