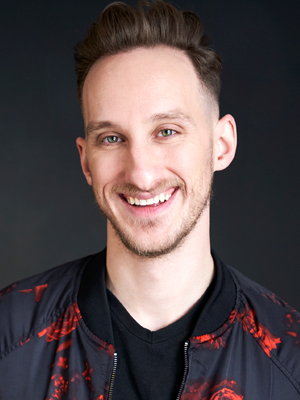 Login
for Additional Talent Info
(photos, videos)
If you do not yet have a user login,
register here
.
Kyle Brownrigg is an undeniable presence in Canadian comedy. In June 2019 he was named 'Best Breakout Artist' at the Canadian Comedy Awards becoming the first gay male to have been awarded for a stand-up related category.

Originally from Ottawa, Kyle now makes his home in Toronto where he is a local and touring comic with Yuk Yuk's. He was a finalist in SiriusXM's Top Comic competition - the search for Canada's next top comic, one of JFL42's New Faces, and was selected as one of Canada's Homegrown Comics for Just For Laughs.

In his short career Kyle has done tapings for Comedy Network and CTV as part of Just For Laughs, CBC's Halifax Comedy Festival, Laugh Out Loud, and The Debaters. He is certainly someone you don't want to miss.