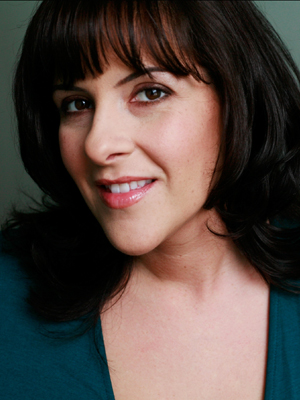 Login
for Additional Talent Info
(photos, videos)
If you do not yet have a user login,
register here
.
Allyson Smith has been tickling the comedy scene from the moment she put down the chalk brush and picked up a mic. With her sassy blend of in-your-face stand-up and hilariously insightful commentary, playing to packed rooms is just another day at the office for this former high-school teacher.
This international comedian started her career over a decade ago in her hometown of Calgary, Alberta. Soon after, the travel bug and desire to improve her craft inspired her to move to Vancouver, followed by a move to Toronto, and then one more move east to her new home in the United Kingdom. The one thing that travels better than her might be her act as its taken her to places such as Ireland, Scotland, Wales, Singapore, Cambodia, Indonesia and further stops around the world.
She has shared the stage with likes of Bob Saget (Full House), Samantha Bee (The Daily show), and Stephen Merchant (The Office). She has been heard on CBC Radio's Madly Off In All Directions and has regularly appeared on the popular show The Debaters. As well as appearing on Much Music's Video On Trial, she has starred in her own hour long Comedy Now special on CTV, or you might have seen her smiling face on CBC performing at the Winnipeg, Halifax, and St.John's Comedy Festivals. On top of that, this three time nominated "Best female stand up"at the Canadian Comedy Awards just recorded her television gala performance at the world renowned Just For Laughs Comedy Festival.
Her down-to-earth nature and girl-next-door approachability have earned her the respect and friendship of fans and fellow comics alike. Whether you are a man or a woman, watching a live show or recorded television show, at a comedy club or private corporate function, you will laugh and you will remember the time you saw Allyson June Smith!