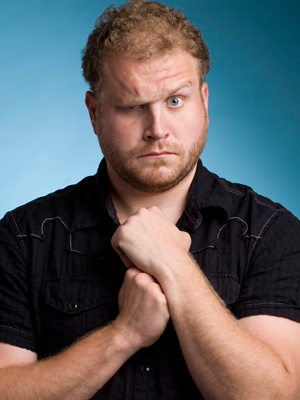 Login
for Additional Talent Info
(photos, videos)
If you do not yet have a user login,
register here
.
Like a bird flu on international flight, Byron Bertram travels well. His innate talent for voices and accents mixed with a confident vulnerability has taken him across the world and established him internationally as one of the top Canadian comics working today.

He has worked on stage with the likes of Zach Galifinakis, Flight of the Concords, and Eddie Izzard, and has received rave reviews for his one man show "Guilt Ridden Sociopath". He can be seen on ABC's Once Upon a Time and in Tim Burton's most recent release, Big Eyes.