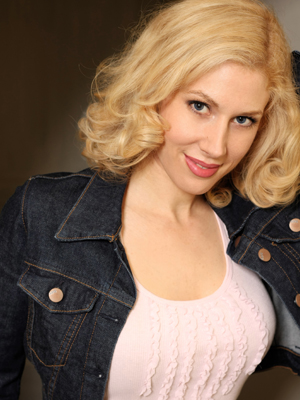 Login
for Additional Talent Info
(photos, videos)
If you do not yet have a user login,
register here
.
Larke Miller is a Vancouver based stand-up comedian who is generally regarded as being funny for a woman, and attractive for a comedian. As a teenager, she began acting in film and television in Vancouver. Her love of comedy and writing led her to Los Angeles where she was accepted into the Groundlings program. It was in Los Angeles, that she began performing stand-up comedy.

Early on in Larke's stand-up career, she was selected as a Los Angeles finalist on NBC's Last Comic Standing. This led to her comedy being seen on The Tonight Show with Jay Leno. She has won a number of comedy contests, including the Shifting Baselines contest, which was judged by Larry David, Bill Mahr, Tom Arnold and Julia Louis Dreyfus. Larke had the honour of performing at one of Richard Pryor's last birthday celebrations.

Perhaps the biggest highlight of Larke's stand-up career was being asked to perform on The Late Late Show with Craig Ferguson. Larke recently filmed a TV special for CTV/Comedy Network.