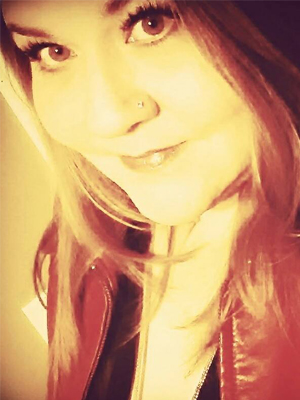 Login
for Additional Talent Info
(photos, videos)
If you do not yet have a user login,
register here
.
Born and raised in St. John's, Newfoundland, Lisa developed a sharp wit and sense of humor that Newfoundlanders are known for. After starting a professional stand-up career on the island over six years ago, she moved to Alberta, as Newfies tend to do, and worked her way through various industrial jobs, eventually settling on a trade. Lisa's diverse background (single parent, tradesperson, university educated, proud Newfoundlander) has inspired her material and resulted in an eclectic collection of jokes that resonate with audiences all throughout Canada.

Lisa's humor is definitely best described as blue; however, she can navigate through events that call for clean material as easily as she can work an audience at an uncensored show. She has opened for Canadian comedy legends, such as Mike MacDonald, Kenny Robinson, and Darren Frost and most recently opened for Paul Reiser (from television's Mad About You). Lisa is currently travelling all over Western Canada, leaving audiences in stitches with her take on living and working in Alberta, parenting, relationships, all while rocking that Newfoundland charm that Canadians know and love.

Keep an eye out for Lisa in the future; this girl is definitely going places!