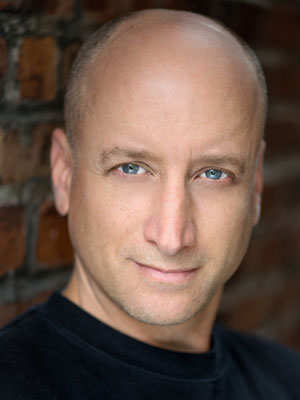 Login
for Additional Talent Info
(photos, videos)
If you do not yet have a user login,
register here
.
Scott Faulconbridge has delighted audiences with his masterful timing, quirky story telling and quick improvisational wit to established himself as one of Canada's headlining acts. As Now Magazine's Glen Sumi says. 'Nobody delivers a line like Scott...stance, timing, material. His life and stand up experience shows."

Scott's life is the inspiration for his comedy. In his real life Scott and his wife raise two beautiful children. In his comedy, they raise two beautiful children and one that looks like him.

Nationally, he has toured theatres coast to coast in both The Just For Laughs Tour and The Investors Group National tour. His stories, jokes and emotional outbursts and have been heard on CBC radio for shows such as The Debaters, LOL, and Day 6. Scott has been seen on numerous televised comedy Festivals including Just For Laughs and The Winnipeg Comedy Festival. In the United States he is heard regularly on SiriusXM and has been seen NBC's Last Comic Standing. In 2018 Scott will appear as an actor in Roger Avery's Internationally released feature film Lucky Day where he will be viciously beaten by Hollywood acting legend Crispin Glover. Life is good. He currently lives at home in the GTA and despite never having played, coaches baseball.
"Great timing, a quick wit and superb story telling make him one of Canada's finest" - John Moore, CJAD Entertainment Editor
"Among the best comedians on the continent" - Bill Brownstein, Montreal Gazette

"a great international act" - Thomas Paine, The BBC
Testimonials
"Hi Howard, Scott was fantastic! My guys loved him. My jaw still hurts from laughing. Thanks again and until next time. "
-Joanne B, V.P, Events Manager, Ontario Trucking Association
"Probably the best I've seen at the Stephen Leacock Theatre. The audience loved him. Scott Faulconbridge left people laughing so much he received a standing ovation. Don't think in all the years I've ever seen that."
-Kerry Agnello, General Manager, Stephen Leacock Theatre
"Scott had us laughing the whole time. Great material combined with personality and a quick wit. I definitely recommend him to brighten up any company party."
-Business Networking International
"He was suberb. I highly recommend him."
-John Varley, Partner at Fogler, Rubinoff LLP
"Scott is amazing – a true showman! Not only is he funny but he is spontaneous, works with the situation and is able to adapt to the crowd. He is imaginative and his non-scripted style makes him a natural entertainer – a comical chameleon!"
-Deborah Trudeau, VP Licensing and International Business, Trudeau Corp.