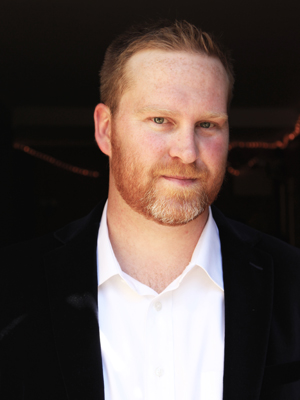 Login
for Additional Talent Info
(photos, videos)
If you do not yet have a user login,
register here
.
Tyler Morrison is a 31 year old stand-up comedian quickly emerging as one of the most talked about headliners in the country with his hilarious brand of working class comedy. He has been featured at The Boston Comedy Festival, San Diego Comedy Festival, CBC's Winnipeg Comedy Festival and Caroline's on Broadway for the roast of WWE Legend The Iron Sheik. Named one of the Top 10 Comedians of 2014 by Sirius XM, he has also appeared on CBC's hit show The Debaters, BITE TV, and The Ron Jeremy Celebrity Roast where he was the breakout star receiving a standing ovation. In 2014 he was one of the writers and performers on the new eOne comedy pilot The Patterson Network with host Steve Patterson.
After winning the Dark Comedy Festival in Toronto Morrison was selected to host celebrity headliner Gilbert Gottfried's Ontario tour. Following his appearance at the 2013 NXNE Festival, Morrison was brought back in 2014 to headline his own shows while appearing on bills with the likes of Robert Kelly and Marc Maron.
A leader in the new wave comedy, Morrison won the Social Media Award at the Winnipeg Comedy Festival in 2014 and has twice been a featured winner on Comedy Central's @midnight Top 10 hashtag wars. His self-produced debut album Armed and Hammered is currently in heavy rotation on Sirius XM and made it all the way to number 1 on the itunes new release charts. His new comedy special Impolitely Canadian Is set to be released in 2015 on TOOFAR.TV and itunes.
"Absolutely Brilliant." - Scott Thompson, Kids In The Hall