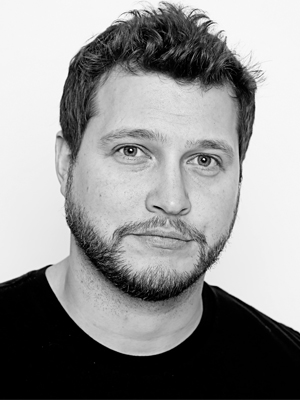 Login
for Additional Talent Info
(photos, videos)
If you do not yet have a user login,
register here
.
One of the fastest rising comics in the country, Bebenek has smashed audiences from coast to coast. His sharp wit and observational rants have left audiences in stitches. Rob has received major praises from peers, critics and most of all the crowds, for the way he rips apart day to day life and calls out idiocy in the world as he's sees it. As a result he is quickly becoming a club favourite.
Originally from Kitchener, Ontario he now makes his home in Toronto as he hones his skills as a comedian, writer and actor. He was a finalist in SiriusXM Canada's Next Top Comic competition in 2013. He's appeared on MTV, SiriusXM radio and CBC's Laugh Out Loud. He's performed at the Halifax Comedy Festival, Hubcap Comedy Festival, Cottage Country Comedy Festival, the NXNE Festival and the Waterloo Comedy Festival, as well as opening for Charlie Murphy, Steve-O, Gerry Dee, Tim Meadows and more!
Testimonials
"The show was fantastic! The crowd was roaring, both Bryan and Rob did a great job and I would highly recommend them to anyone looking for entertainment for an event."
-Amy Black, Township of Wellesely