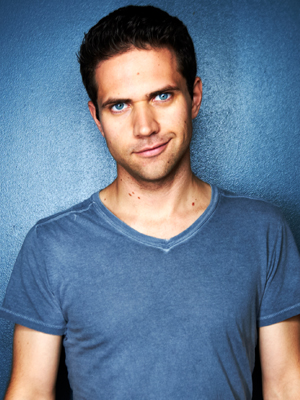 Login
for Additional Talent Info
(photos, videos)
If you do not yet have a user login,
register here
.
Utilizing an honest, silly and outrageous style, Michael Harrison has been one of the most sought after comedians in Canada. Regularly booking fifty weekends a year, he has proven to be a guaranteed hit! Whether it's a college, corporate, church, comedy club, cruise ship or bar, Michael's diverse act delivers a show that leaves his audiences wanting more.

In 2011, Michael's comedic talent earned him his own nationally syndicated half-hour comedy special that continues to be aired all over the Comedy Network. In that very same year, he also shot a stand-up spot on the New Years Eve edition of late night show The Being Frank Show.

Michael has also been featured in several comedy festivals including Just For Laughs, Laugh Your Asheville Off and the LOL Sudbury Comedy festival. Avid radio listeners may have also heard him on the popular Bob and Tom radio program or on SiriusXM, where he is in constant rotation.

Besides touring extensively, Michael has also found time to develop a solid acting resume with appearances on MuchMusic's Video on Trial, NBC's The Bridge, Queer as Folk, the TBS movie The Jazzman and as a co-host on E-West.

Charming, likeable and laugh out loud funny, Michael Harrison is one act you don't want to miss!

Testimonials
"(Recently) I had the pleasure of having Michael Harrison headline my show... He did not disappoint! Michael was a fantastic comic, literally commanded his crowd, had superb eye contact and interaction, plus an ease and confidence that made the crowd fall in love. His material was PERFECT for my audience... I highly recommend Michael for any event, his professionalism is top notch and his delivery of clean comedy outstanding."
-Kirtsen S, Booker of Fundraisers for Church-based needs