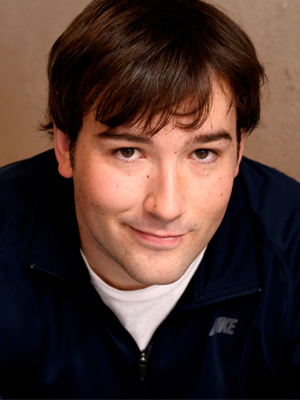 Login
for Additional Talent Info
(photos, videos)
If you do not yet have a user login,
register here
.
From his start in Nova Scotia, Canada, Peter White has gone on to perform comedy all over the world, and is in high demand for festivals and television appearances.
In North America he can be seen in his own one hour Comedy Now special on CTV and the Comedy Network, as well as on CBC in his many appearances at the Halifax Comedy Festival, the Winnipeg Comedy Festival and in the A&E movie presentation Bag of Bones, starring Pierce Brosnan.
In the UK he can be seen in two episodes of Live at The Comedy Store on Comedy Central.
Peter has appeared at the prestigious Just For Laugh's Comedy Festival twice, and countless times on CBC and XM Radio. He has performed in over 25 different countries around the world, including performing for the British Military in the middle east.
For several years, Peter was a writer for the Gemini Award Winning 'This Hour Has 22 Minutes', where he was nominated for both a Writer's Guild of Canada Award and a Canadian Comedy Award. He also wrote for the Gemini Award Winning YTV show 'That's So Weird', as well as articles for various newspapers and magazines, including a run on the online portion of Vice magazine.